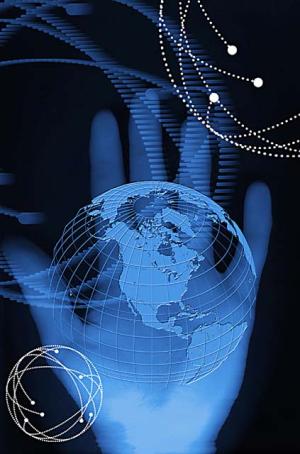 According to the Oregon Progress Board Key Performance Measures many states are initiating statewide performance management initiatives to ferret out under performing activities and find ways to stretch their resources. While robust statistics remain elusive, there is a growing body of evidence that performance management makes a difference. In 2001, at the start of the states' most recent fiscal crisis, a bipartisan group from the Kennedy School of Government exhorted public-sector executives to embrace performance management, calling it among the most powerful of a limited number of tools available to advance an organization's priorities. Using a report by Accenture (a global management consulting, technology services, and outsourcing company) Oregon was able to grasp a better understanding about the process of performance management.

Oregon recognizes roadblocks to performance management. When asking asked about performance budgeting in the public sector it was found that one key roadblock is that Executives have not found a clear, comprehensive way to measure value. Because most states do not have an articulated strategic plan, executives are unable to define their priorities. The diversity of state government stakeholders and the different (and sometimes far-flung) services provided within agencies may put the needs of different populations served by an agency at odds and drive the agency in completely different directions. Without a handle on the state's priorities decision-makers are ill-equipped to determine what better performance even means. Further, different agencies often have conflicting missions—one striving to expand Internet services, for example, and another trying to cut technology spending. Maximizing value means striking the right balance, which involves judgment. Once the very definition of success involves a subjective judgment of this sort, it becomes more difficult to measure and open to political manipulation.
Another roadblock is a fundamental lack of understanding of the concept of performance management and inadequate management skills impeding progress. The root of the problem often can be traced to the way agency leaders are chosen. In most states, the people who lead the organizations are political appointees who have been selected based on what they did, or what they will do, for the governor—not because they had specific expertise in leading and managing organizations. To assume these people will willingly embrace a performance management system, develop strategic plans and then monitor performance when their career track continues to be completely built on politics is, at best, optimistic. "Sometimes the people driving the politics aren't the same people who know best how to manage government day-to-day, and it's an interesting dynamic," explains Jim Chrisinger of the Iowa Department of Management. "It's hard to keep everything aligned when some of the key people toward the top don't accept it as a priority. I think there are some lessons to be learned from what's happened at the local government level, where there's been more of a split between the political side and the management side. I could argue there ought to be a professional COO of state government. I think it's an interesting model; we just haven't taken it to that level."
Other roadblocks include that when they do develop performance information, political realities prevent executives from using it. One of the most fundamental challenges to successful performance management at the statewide level is the fact that decision-making in government is based on power, not a rational analysis of the facts. The nuances of political relationships and the vital importance politicians and appointees place on managing perceptions make it difficult to implement objective report cards. What to measure, how to measure, and what to do with the information are highly charged decisions. And these choices can inspire particularly intense debate when the results might not be good—precisely when performance management promises the largest benefit. Performance reports have the potential to point out programs that are not succeeding, which can threaten the legislators who have nurtured them as pet projects. "You're goring their ox," as one executive in Oregon explains it. "These are the programs they supported for years, and we're telling them that they're not effective, and there are other programs where we should be putting our money." Unfortunately, politics often overrides cold, hard facts.

While these problems may seem insurmountable the report continues on an upward note. Despite the challenges, a number of organizations have made real headway on the road to effective performance management. Certain practices came to the fore among these successes, including: Concentrate on performance management at the agency or team level rather than statewide level. Focus on setting goals and performance expectations to guide measurement. Support, but do not drive performance management initiatives with new technology. Use legislative and regulatory mandates to create a consistent, cross-administration push. Understand that performance management is an iterative process.

Focus on setting goals and performance expectations to guide measurement. Performance management initiatives can get bogged down under the weight of extensive and detailed measurement —documenting exactly what happens at every single stage of the process and why. Agencies tend to fall into this trap when they view performance management as an externally imposed exercise rather than an effective way to make things better. When the focus is only on the process, any obstacles can become showstoppers. In contrast, when agencies focus on the end goal—performance improvement— they begin to see that processes can be changed and obstacles overcome. That is why some leading states are making concerted efforts to develop concise, overarching statewide performance goals as a starting point.

Support, but do not drive performance management initiatives with new technology. Getting the agency's IT environment under control is clearly essential for performance management; it provides, in a timely manner, the kind of information people need to get the performance management job done. In fact, IT reform will often ignite performance management initiatives.
Understand that performance management is an iterative process. Once the foundation pieces are in place—the goals, the expectations, the technology and the legislative and executive support—then states can begin to work on the process itself. California CIO Clark Kelso likens the start-up process to pulling off a bandage: "You've got to do it in one quick pull. You can't stretch this out over three to five years. You have to decide: 'We're going to do performance- based budgeting. We're going to start next fiscal year. We know that that first year's performance-based budget is going to be very rough. We're not going to have all the information we need. We're not going to have all the metrics. We're not even probably going to have a very good baseline completed. But we just have to decide we're going to do that.' And then, the second year, you know that it will get better." The idea is to start small to effect change. Identify a few strategic priorities and find the indicators you can influence at a broad level. Recognize that wholesale agency transformation is unlikely to occur quickly, but over time small effects will add up.
As states consider their own paths toward high performance, they will undoubtedly question how best to use performance management as a tool of greater efficiency and effectiveness.
We [the Accenture Institute for High Performance Business] identified a number of emerging practices among the leaders that we think will be critical:

Be explicit about value.
Set high-performance aspirations.
Use performance management practices to focus and energize the entire organization.
Remember that leadership at all levels is crucial.
Performance management is a difficult journey. The good news for performance management champions is that it gets attention in times of budgetary shortfall such as the states are experiencing now.